---
Luxuo TV
Maison Margiela by John Galliano Co-Ed Xuân-Hè 2020: Điệu nhảy giữa màn đêm
Maison Margiela cứu lấy một Mùa trình diễn thời trang Xuân Hè có phần nhạt nhòa và giảm sút phong độ từ các nhà mốt lớn bởi biến động của COVID-19 và doanh số kinh doanh.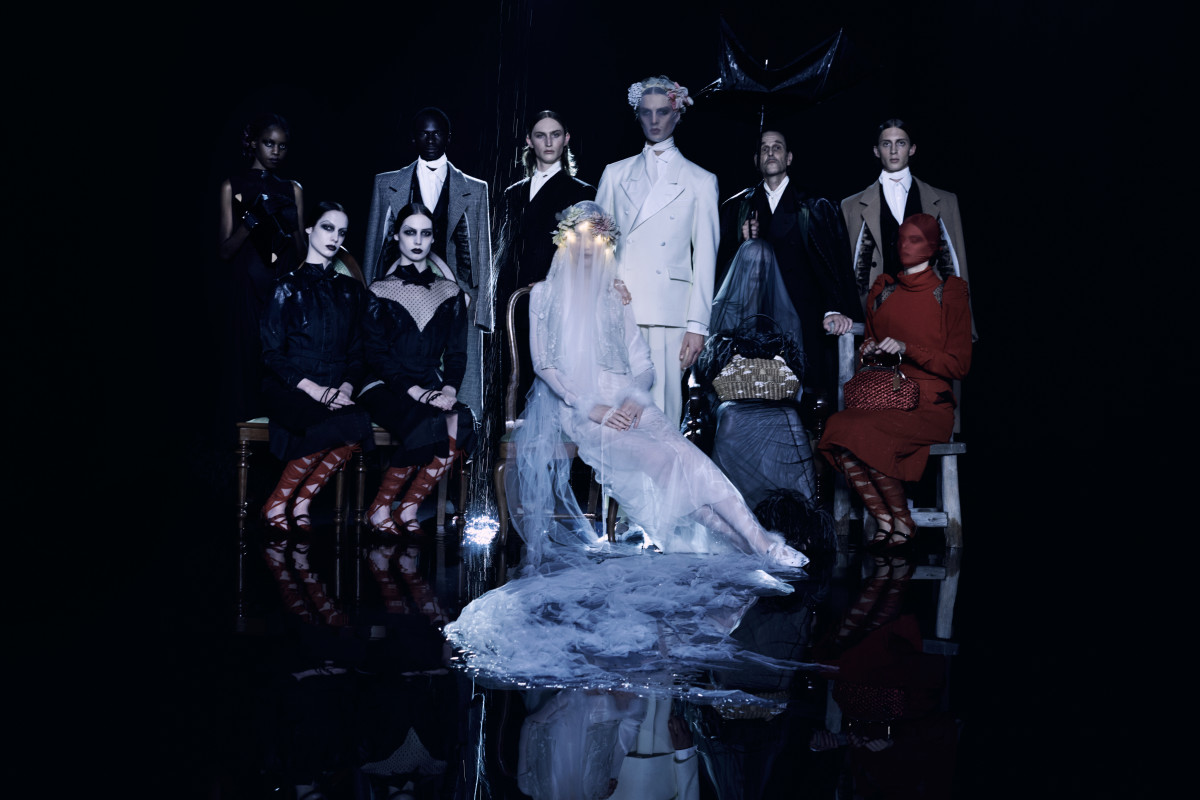 Ma mị và đầy lôi cuốn. Đó chính là ấn tượng gì được gợi lên trong chúng ta khi nhìn thấy các bức ảnh từ bộ sưu tập mới nhất của Maison Margiela. Khép lại dự án "Sealed With A Love and Kiss" (S.W.A.L.K), John Galliano đưa chúng ta qua hành trình tạo nên những thiết kế trong bộ sưu tập thông qua sự hỗ trợ của nhiếp ảnh gia Nick Knight.
Lấy cảm hứng từ tác phẩm nhạc kịch nổi tiếng "Singing in the Rain"(1952) với bối cảnh tại thị trấn nghèo ở Buenos Aires, Argentina, John mang đến những nhân vật có phần kỳ lạ trong loạt trang phục may đo tuyệt vời. Chúng được tạo nên từ các loại vải mỏng nhẹ trên nền nhiều chất liệu khác nhau, mang đến sự chuyển động cho những loại tay áo có nếp gấp và áo khoác được tái cấu trúc bằng phương pháp rã rập.
Thông qua cách thức trình bày độc đáo và đầy sáng tạo, John Galliano tái định nghĩa trang phục khi xóa nhòa lằn ranh giới tính, đồng thời khẳng định trang phục không chỉ là vật che thân mà còn là trải nghiệm.
Bài: Hiếu Lê I Ảnh: Maison Margiela 
---